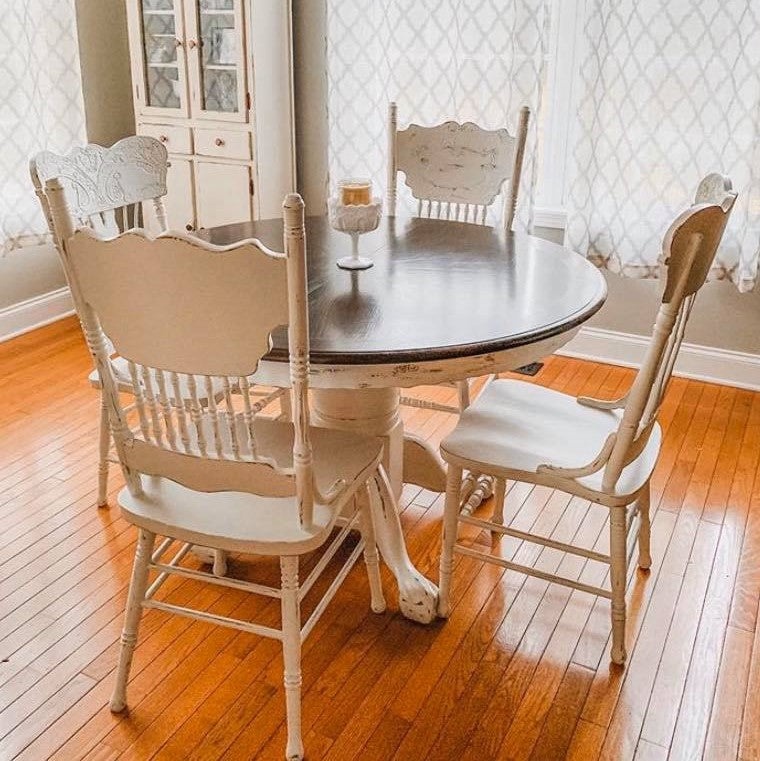 Stain Top can refresh that tired table - no messy sanding required!
Is your wood surface looking worn? Stain Top can fix that and the best part is - there's no messy stripping or sanding required! With just a couple simple steps, you can have a fresh & fabulous table - perfect for family gatherings!
Learn More
Create this look in a small kitchen for less than $150!
Thinking about painting your kitchen cabinets? With Rethunk Junk by Laura, it's easier and more affordable than you dreamed.
Get this clean & classic look with Cloud & Putty.
Learn More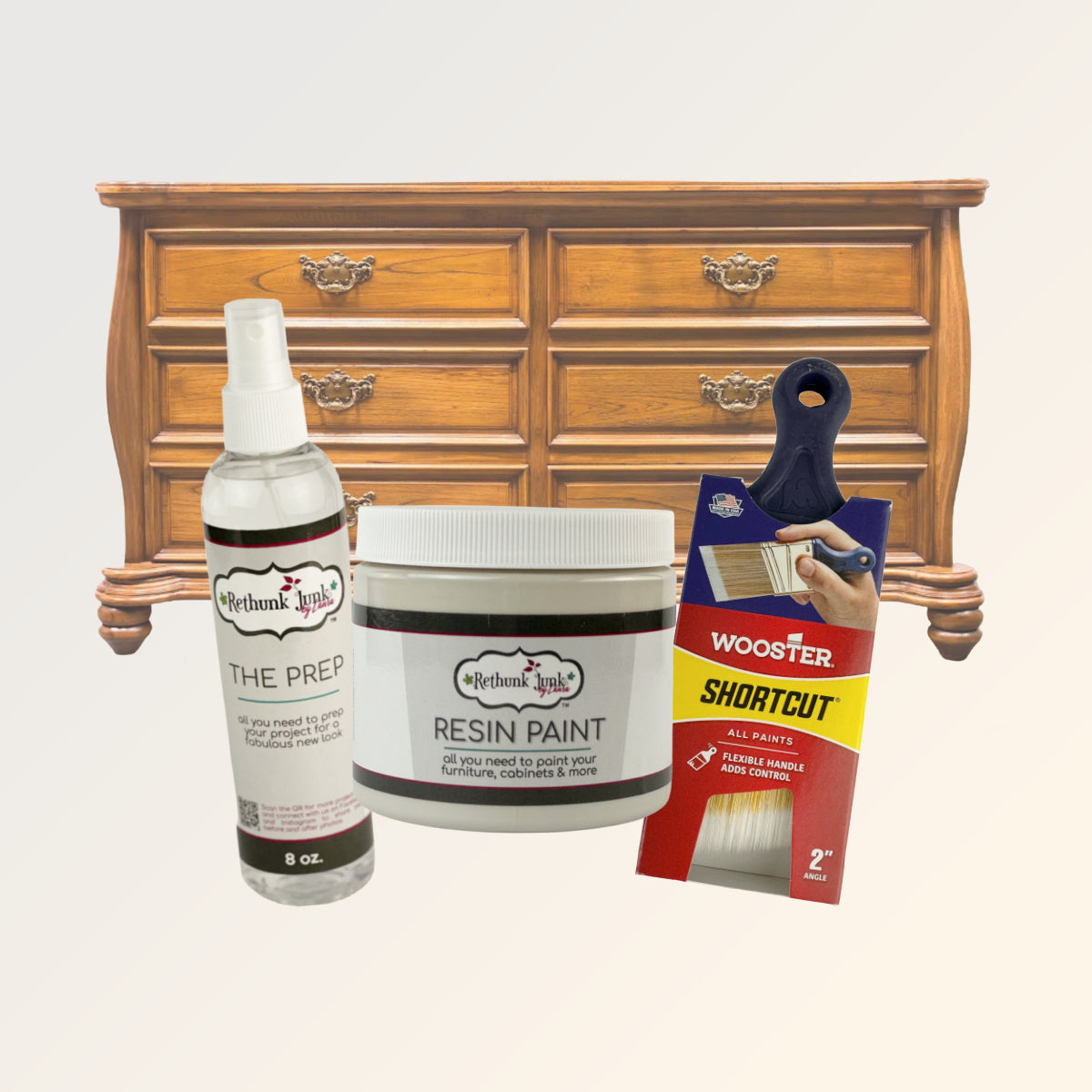 Painting furniture with Rethunk Junk is so simple!
Imagine giving that old dresser a fresh start for just a few dollars! No hauling it outside or messy sanding either! With Rethunk Junk, there are just a few simple things to know and you'll be off and running!
Yes! Let's go!
Shop our best selling neutrals
What would you paint if you knew you couldn't fail? With Rethunk Junk by Laura furniture paint, success is as simple as these three steps...
Shop Now
Step 1 - Prep

Prepping is the first & most important step for every successful furniture painting project, and you're going to love how simple it is with Rethunk Junk. Skip the sanding & priming; simply clean your project thoroughly with our Prep and you're ready to go. The Prep spray removes dirt and oils to prepare your surface for maximum adhesion WITHOUT the mess of sanding or extra work of priming. Make the prep easy with Rethunk Junk!

Step 2 - Paint

Here's the only hard part of a project - choose your favorite from our 45 gorgeous, self-leveling, quick-drying furniture paint colors. Congrats...the hard part is done! Simply apply the paint using a brush, roller, or sprayer. Allow to dry, usually 30 minutes, then apply additional coats to reach desired coverage. Our UV-fade resistant colors are perfect indoors and out and you'll love the velvety soft, wax-free, finish!

Step 3 - Personalize

Personalize your project by adding one of our washes, glazes, or metallics for dimension. Need extra protection for a high-traffic surface? Try Tuff Top or Flat Top. Plus, Rethunk Junk is perfect for artistic finishes featuring transfers, inlays or Saltwash. Want to apply a decoupage paper? Use Rethunk Gunk - our decoupage medium! Whether you love simple or ornate, Rethunk Junk has your tools for success!
We have colors for everyone! Find your fave in one of our fun color collections...